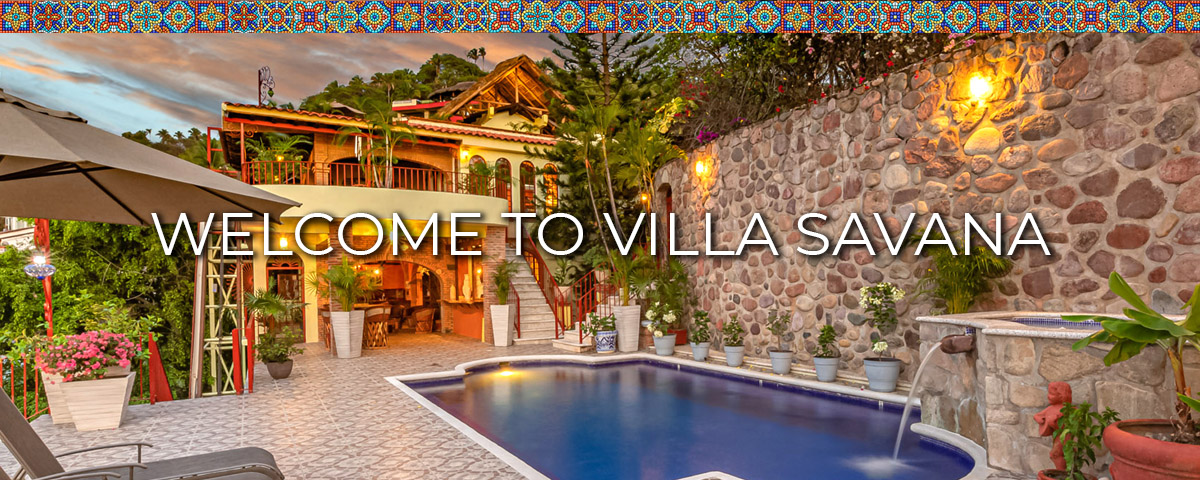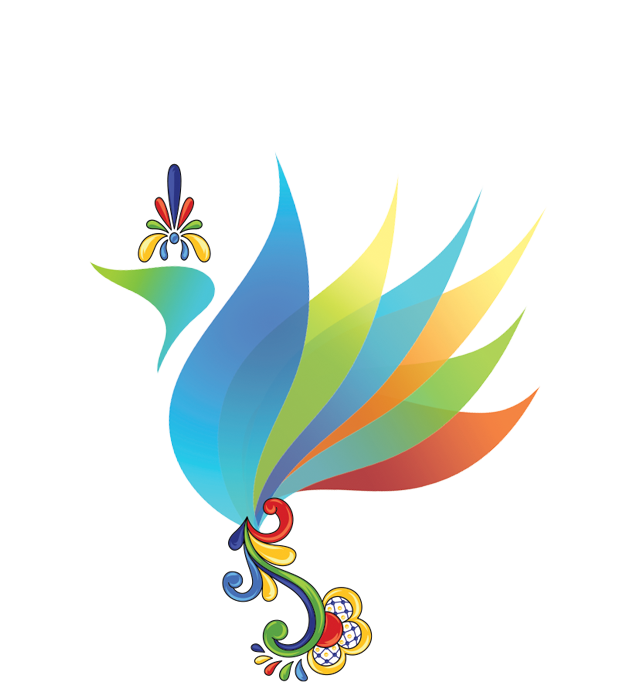 Create lasting memories at Puerto Vallarta's treasured Villa Savana
Traditional Mexican elegance with modern luxury
Villa Savana is an extraordinary 18,000 square foot, 15 luxury en-suite villa known for its classical Mexican Riviera architecture, great location and breathtaking views overlooking the Romantic Zone, the historic center of Puerto Vallarta, and the Banderas Bay. The villa and all its amenities are available for exclusive, private rental with as few as eight suites for sixteen to twenty four guests, or as many as fifteen suites accommodating thirty-eight guests comfortably.
We pride ourselves on our unparalleled location, sweetly nestled into a lush, tropical jungle hillside, just above old Puerto Vallarta, our state of the art appointments, and most of all – impeccable personal service. Villa Savana encompasses some of the most spectacular views of the Bay of Banderas and the whole of Puerto Vallarta with the beach just a very short (1.6 km) stroll away.
Addressing COVID-19 concerns
Rest assured our Villa Savana team is working diligently to address the coronavirus (COVID-19) issue in-house in every way possible. We are enhancing our systems, utilizing ultra-hot water for laundering to sanitize all linens and towels, upgrading to antibacterial and disinfectant cleaning supplies, providing daily room service, hand sanitizers and antibacterial soaps in all our suites to allow our customers to feel secure and travel more confidently in the future.
We highly encourage everyone to stay informed and follow the recommendations of your local health authorities. We care about everyone's safety, and are closely monitoring the situation and guidance from the World Health Organization (WHO). Because the situation and policies vary by location, we encourage everyone to stay informed and follow the recommendations of your local health authorities.
NOTICE January 26th, 2021
As of January 26th, 2021, all passengers on international flights bound for the United States , including those who have received the COVID-19 vaccine, will be required by the Centers of Disease Control (CDC) to show proof of a negative COVID-19 test (PCR or rapid antigen) or written documentation of recovery following a COVID-19 infection prior boarding. This follows similar regulations issued by the Canadian government requiring a negative COVID-19 test (PCR or LAMP) for all inbound international passengers as of January 7th, 2021. Tests for entry into both countries must be conducted no more than 72 hrs. prior to departure.
To facilitate this process Puerto Vallarta Tourism is offering North American passengers COVID-19 at affordable prices in convenient locations across the destination, including medical facilities and select hotels. It is recommended to schedule a COVID-19 test as far in advance possible by contacting one of the providers listed in this document. Any additional requirements, costs, and the current status of the same day results should also be confirmed directly with the testing provider.
Travelers who test positive for COVID-19 but exhibit no major symptoms will be required to undergo a mandatory 14-day quarantine which can be completed at your hotel/home/villa on a designated floor (if available) or room. Each hotel/home/villa applies different policies for mandatory quarantines, with some offering steeply discounted rates and even complimentary in some cases. Specifics should be confirmed with individual hotels directly.
More information and a real-time list of all testing options in Puerto Vallarta can be accessed at visitpuertovallarta.com/covid-19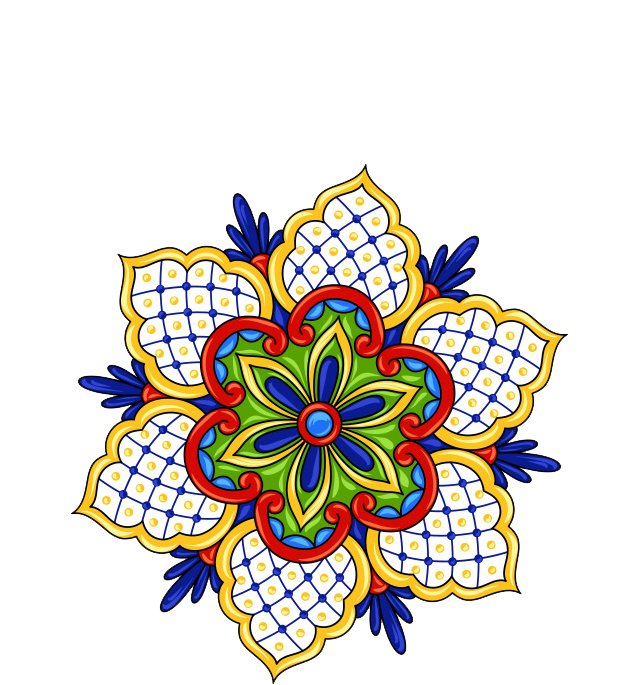 PROFESSIONAL AND FRIENDLY STAFF TO SERVE YOU
Full service housekeeping
Heated pool with waterfall

Poolside bar and TV lounge
Media lounge with large screen TV
Imagine being on top of the hills above Puerto Vallarta! Sitting in the chairs on the terrace with a steaming cup of coffee or sipping your wine!
Soak up in the soothing warmth of our outdoor hot tub and pool or enjoy a fantastic meal as you watch the beautiful Bay of Banderas in all its glory. Come to Villa Savana and make memories of a lifetime with your family and friends.
"We love this place! It is gorgeous. The house is elegant and spacious. The pool with city view is breathtaking. The staff is professional and friendly. The chef was second to none in his quality and preparation of our meals. The attention to detail was amazing, their ability to make special events happen and accommodate our needs and requests minute by minute rivaled any 5 star resort I've been too. Thanks again."
"I attended the wedding of my Son Joe Di Giacomo to Gregg Solimine on Sunday, February 14 2016 at Villa Savana. I have never seen such a beautiful place with such beautiful views. Loved being at such a wonderful place with so many beautiful people in attendance!!! I was so proud to be there and so grateful to be part of such a happy and loving event!"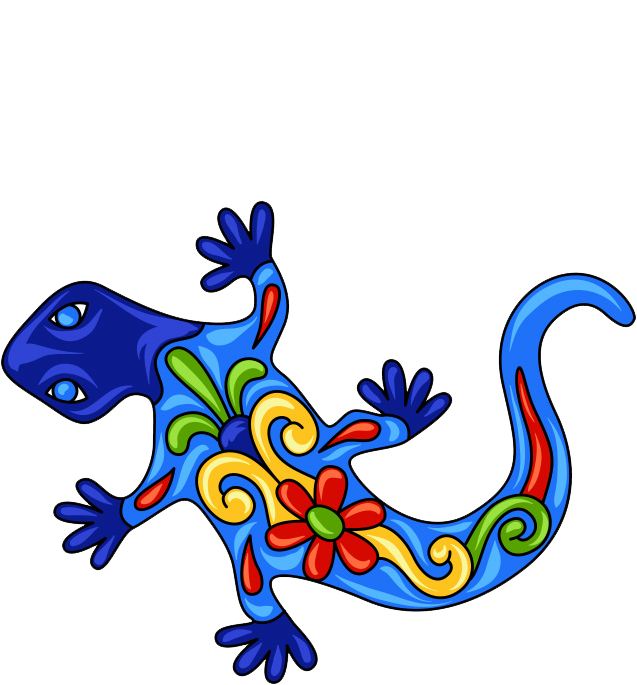 If you have an interest in booking your event or vacation, please contact us by phone or email and we will be happy to reserve your dates as well as help you with any personal requests for your group.
USA/Canada
+1 (800) 557-2702
Mexico
+01 (800) 681-1507